Skip to Content
Weather Resistant Barriers
Weather Resistant Barriers in Portland, OR
Home energy performance is now one of the main concerns of homebuyers, according to the National Association for Home Builders. The demand for energy-efficient homes has reached unprecedented levels, yet this demand is going largely unmet. Builders who can deliver energy-efficient homes can capture this unmet market.
The Tremco Enviro-Dri weather-resistant barrier system and TUFF-N-DRI below grade system offers a higher level of performance, durability, and value than traditional house wraps. This liquid-applied membrane creates a continuous barrier, significantly boosting the performance of the home's envelope.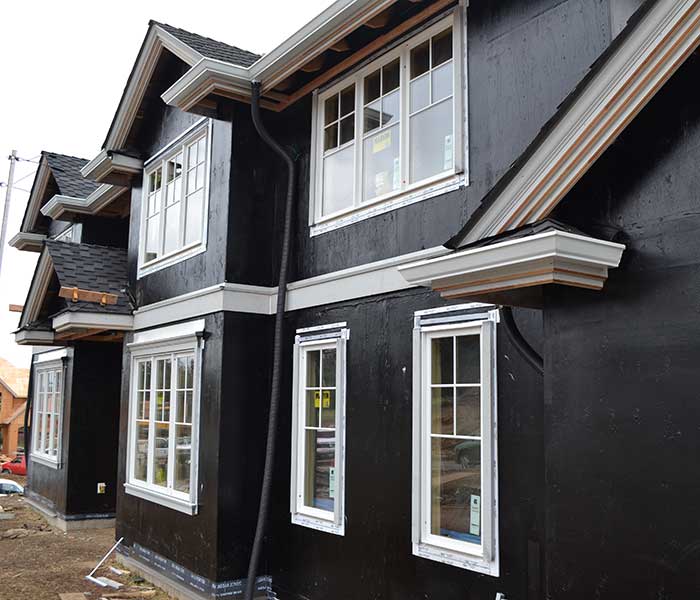 The Enviro-Dri Weather-Resistant Barrier System
Prevents mildew and mold by protecting the sheathing system, wall cavity, and interior from liquid moisture
Significantly reduces unconditioned air infiltration through the building envelope, boosting home comfort by avoiding drafts
Minimizes conditioned air passing out of the home through the sheathing system, boosting energy performance and reducing air changes per hour
Allows moisture vapor to pass through the wall system, reducing the buildup of moisture and associated issues in the walls
From builders new to green home construction to energy-performance veterans, the energy experts at Westside Drywall can help every step of the way to deliver new energy-efficient homes.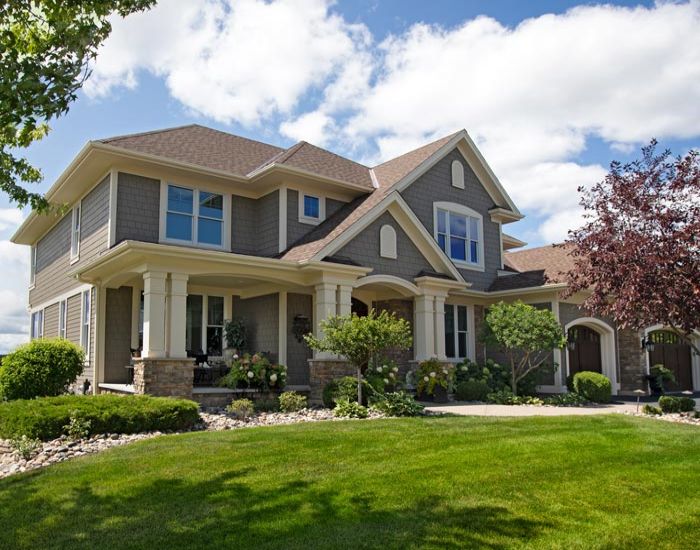 Boosts Home Durability
Many of the builders we work within the Pacific Northwest are looking for ways to reduce future liability by constructing homes that resist the elements. Throughout the Willamette Valley and up to Seattle, we recommend an uninterrupted weather resistant barrier, protecting against both air and water infiltration.
This barrier is permanent once it cures and will remain intact as long as the wall is in place, even if the exterior cladding system is removed. Unlike traditional mechanically-fastened housewraps which can rip or tear and use staples or nails that puncture the system, the Enviro-Dri system creates a continuous uniform barrier that completely adheres to the sheathing system.
For this reason, the product comes with a 10-year warranty, starting on the application date. The energy-efficiency experts at Westside Drywall can help you build durable homes with exceptional home performance with this innovative product.
Versatility
Westside Drywall & Insulation understands the importance of design freedom in new home construction. Our weather resistant barrier systems are approved for use on oriented-strand board, wood fiberboard, and plywood sheathing, and can be used with all types of exterior cladding systems.
TUFF-N-DRI Below Grade Barrier Solutions
TUFF-N-DRI H8 delivers resistance to hydrostatic pressure that is far better than competing brands. Its superior hang strength enables TUFF-N-DRIH8 to maintain consistent coverage for enhanced performance.
Exceptional hang strength- TUFF-N-DRI stays where it's sprayed…doesn't slide down the wall before curing.
8 feet of hydrostatic head resistance- Up to 8x greater than the competition.
Operational efficiency- Consistent high quality in every gallon; ease of installation means productivity and profit.
Your Green Construction Experts
As the one-stop shop for energy efficient builders, we take the guesswork out of green home construction and provide products that meet Oregon and Washington building codes for energy efficiency. From the early design process through construction, the Westside Drywall team of experts provide solutions for innovative, energy-efficient projects by offering a suite of products that work together to achieve high levels of energy efficiency and customer value.
With decades of industry experience, Westside Drywall can tackle projects of any size. From Eugene to Portland, Oregon – as well as Seattle and Vancouver – our skilled crews help keep your projects on schedule and exceeding customer expectation. Contact us today!
Request Your Free Estimate