Skip to Content
Drywall Services in Portland, OR
Westside Drywall & Insulation is, without a doubt, the leader in the residential market for drywall in the Portland and Vancouver metropolitan areas, having performed roughly 5,000 projects a year. During the peak of the construction boom, we were completing work on over 400 new homes per month for residential builders.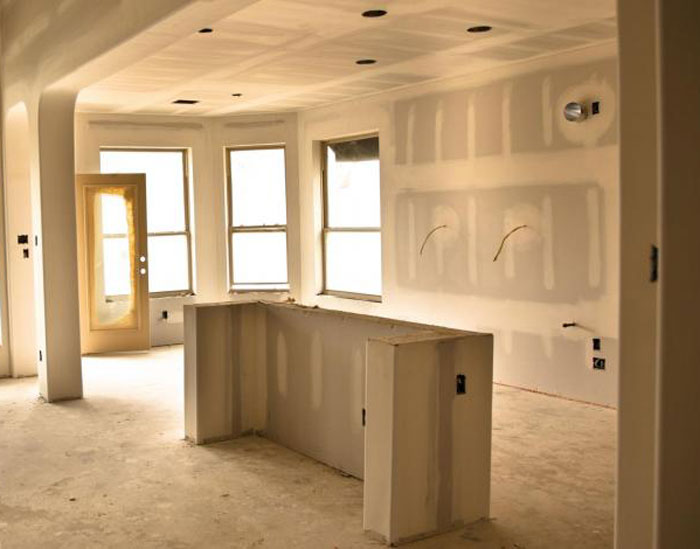 The Benefits of Partnering With Westside Drywall & Insulation for Your Project
Highly skilled, professional crews
Prompt service keeps projects on schedule
Great rates – our buying power allows us to pass on the savings to customers
Discounts when bundling drywall services with our other services
Serving Your Needs
Westside Drywall & Insulation has expertise in installing structural and partition walls, providing finish grades from Level 0 to Level 5 based on the client's needs. In addition, we can create drywall assemblies that meet or exceed all local fire and building codes, including fire-rated rock where required. All our installers have elevated levels of training to ensure the job is done correctly and efficiently.
Jobs Small and Large
From entry-level to multi-million dollar homes, Westside Drywall & Insulation is the company that top residential and commercial production builders depend on when they need quality workmanship – completed on time and on budget. Our drywall services are proven in the commercial sector to improve working environments for employees and the quality of living for tenants.
Thousands of Clients
We have thousands of past and current residential clients. According to the Daily Journal of Commerce, 75% of the top residential builders in the Portland metropolitan and Southwest Washington areas use Westside Drywall & Insulation.
Most builders choose us for the sheer volume of drywall we are able to source and install. No other company in the area compares to Westside in that respect, but we are just as renowned for the quality of the work we perform. We've worked with some of the premier builders in Portland and Vancouver, including:
Holt
Dr Horton
Lennar
Taylor Morrison
Pahlisch
Renaissance
Pacific Life
Icon
Forest Ridge
Riverside Custom Builders – West Lake
Riverland
Corner Stone
Stoneridge
Toll Brothers
Ichijo
Habitat for Humanity
Your Green Construction Experts
Many of our clients appreciate that they can call one company for more than one service. We are now the go-to source for home insulation and weather resistant barriers in the Pacific Northwest area.
As your one-stop shop for energy-efficient builders – we take the guesswork out of green home construction and provide products that meet Oregon and Washington building codes for energy efficiency. From the early design process through construction, the Westside Drywall & Insulation team of experts provides solutions for innovative energy-efficient projects by offering technical expertise and a suite of products that work together to achieve high levels of energy efficiency and customer value.
As a family-owned and operated business with four decades of industry experience, Westside Drywall & Insulation can tackle projects of any size. From Oregon to Southwest Washington – our skilled crews helps keep your projects on schedule and exceeding customer expectation for home performance and durability.
Contact us today to begin the consultation process!
Request Your Free Estimate