Skip to Content
Expert Drywall Repair and Insulation in Portland, OR
Expert Insulation Solutions
Comprehensive Energy Solutions
The Leading Drywall & Insulation Specialists in Portland, OR
Contractors who find a balance between passion, expertise, and a strong focus on customer experience are few and far between. It's essential to do your homework and choose carefully before jumping into your next project. Enter Westside Drywall & Insulation – Portland's leading home drywall, insulation, and gypsum concrete specialists for residential jobs, commercial properties, and multi-family homes. As an experienced insulation and drywall contractor in Portland, OR, we provide our customers with the expertise you won't find anywhere else, ensuring your project is completed to the highest standards. Get in touch with us today to discuss your building project.
Introducing Westside's Specialty Products
The Rock Star of the Insulation World!
Whether you are building a new home, a complete home remodel, an attic or basement conversion or even a pole barn, spray foam performs like no other insulation can.
Highest R-Values – Stay warm in winter & cool in summer
Moisture Barrier – No condensation
Air Barrier – Prevents unwanted air loss
Seamless & Versatile – Easily insulate problem areas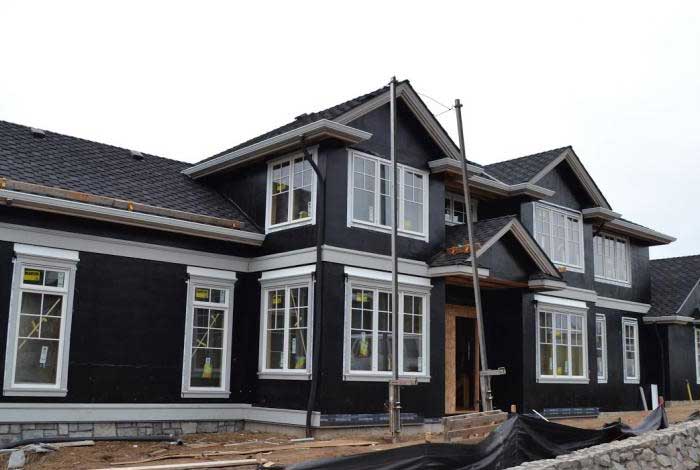 Work Smarter, Not Harder…
Possibly the best-kept secret in the construction industry, EnviroDri is a seamless, spray-on, weather-resistant barrier that is a game changer compared to the stapled-on alternative!
Up to 97% more effective in stopping airflow
Seamless, spray-on installation
No mechanical fasteners
Permanently attached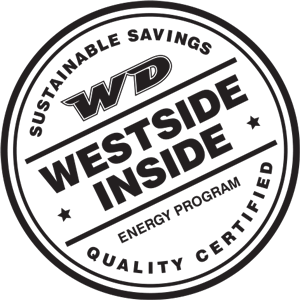 Meet Your Green Construction Goals
In today's world, there's no denying the importance of energy savings. Conserving limited resources is on everyone's mind, as are the cost savings that come with doing so. Because of this, the demand for energy efficient homes and commercial spaces is on the rise, and Westside Drywall & Insulation is here to help homeowners, builders, and businesses meet their green construction goals. Our years of building science expertise help to remove any hurdles you may face when achieving a high level of energy efficiency. We can even help clients secure Energy Trust cash incentives to lower the cost of your project and boost the return on investment in energy efficient features.
Customer Reviews
I want to commend you all for a first-rate job on my sheet-rocking and texturizing. The work was very promptly done, and expertly so. I was very impressed with your workers – they were neat and cleaned up after themselves. I'd hire you guys again in a heartbeat.
They were always on time, from the supervisor to each team that worked on our ceiling. Everyone was friendly and efficient and even did a little extra for us that we didn't expect.
While getting bids, only Westside crawled into my attic and under the house for a thorough inspection. The bid was also the most detailed. I double checked to see if the crawl space was actually insulated because the crew of 3 worked so quickly. Great work with professional crews.
Westside Drywall has provided great service and fullfilled the project bid completely. In particular, Corey has given us great project management and delivered exactly as described. When friends ask for remodel referrals, I will tell them Westside Drywall and give them Corey's phone number.
I do most of the work on my house myself and rarely hire outside help. When I have, I've become so used to shoddy workmanship that I hover around for the first few hours. I am very relieved and pleased to have someone work on my home as if it were their home!
They showed up when they said they would! The price was fair and the quality of work was great. There was a little mishap, but they were able to get it fixed without a problem.
I'm very happy with the work you did at North Ivanhoe in Portland. The guys that worked on this job were very professional and polite, and the job went perfectly.
Prompt, hardworking, reliable, and good with communication.
They completed the project on time and it came out better than I imagined it would. I was very pleased with the people that did the job and the quality of the work.
Competitive price, on time and quality workmanship. The job had three different phases and all people showed up as scheduled and completed the job as required. The work was excellent.
I highly recommend them to anyone. I really like the closed cell foam, the insulating properties and the sound deadening as well.
Westside was terrific! Besides doing a great job, the people were great. They were timely, polite, proficient, and eager to help. They went beyond the minimum – even the office people who helped me file for the energy credit! Oh, and yes, they were competitively priced.