Skip to Content
Insulation Experts in Portland, OR
As one of the industry's leading insulation installers, Westside Drywall & Insulation meets all insulation needs for new homes in the Pacific Northwest. Not only does insulation create a more energy-efficient home, but it helps with sound abatement, as well. We strongly adhere to strict insulation requirements and remain up-to-date with current energy codes. Call us today to get started on newer, better insulation for your home.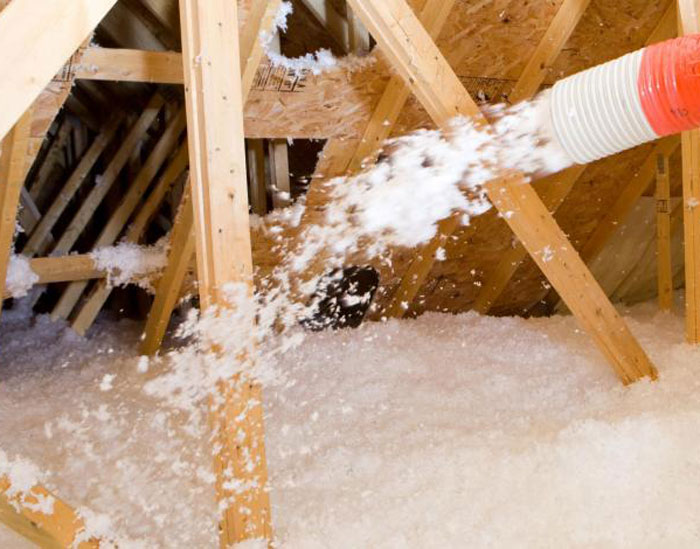 Home Insulation
We have worked with many clients in the area on projects ranging from garage door insulation to crawlspace encapsulation and more.
High-quality home insulation can:
Increase the energy performance score of a new home
Cut energy bills
Distinguish a project on the market
Boost indoor air quality by keeping dust and pollen out
Your Green Home Contractor
Many of Westside Drywall & Insulation's clients appreciate that they can call one company for numerous services, including light demolition, metal stud framing, drywall services, air sealing, insulation, weather-resistant barriers, and gypsum concrete floors that help with soundproofing, fireproofing, floor leveling, and radiant heat. We are also the go-to source for home performance products in the Pacific Northwest area.
As a one-stop shop for builders and homeowners, we take the guesswork out of green home construction. We provide products that meet stringent Earth Advantage, ENERGY STAR, and LEED guidelines, as well as the State of Oregon and State of Washington building codes. We can get you whatever you need to make sure the job is done properly, no matter how large or small it may be.
The Westside Drywall & Insulation team of experts provides solutions for innovative energy-efficient projects by offering technical expertise and a suite of products that work together to achieve high levels of energy efficiency and customer value. As a family-owned and operated business with three decades of industry experience, Westside Drywall & Insulation is a smart choice for your next project. From Oregon to Washington, our skilled crews keep your projects on schedule and exceed customer expectations for building performance and durability. Get in touch with us today for reliable help you can count on.
Our Products
We have access to and experience with the most innovative insulation products on the market, allowing us to tailor energy-efficient solutions specific to your project. We use spray foam, cellulose, wall foam injections, fiberglass, or whatever it takes to get the job done right and within your budget. Whether you're looking for external wall insulation, want to learn more about roof insulation, or have some other need, we can connect you with the right application for your specific project.
Westside Drywall & Insulation installs the following products:
Cellulose insulation
Fiberglass insulation
Insulation for thermal regulation
Insulation for soundproofing purposes
Blown-in insulation
Batt insulation
Polyurethane insulation
All other green alternative insulation
Request Your Free Estimate