Skip to Content
How the City of Portland Home Energy Score Will Benefit Your Real Estate Sales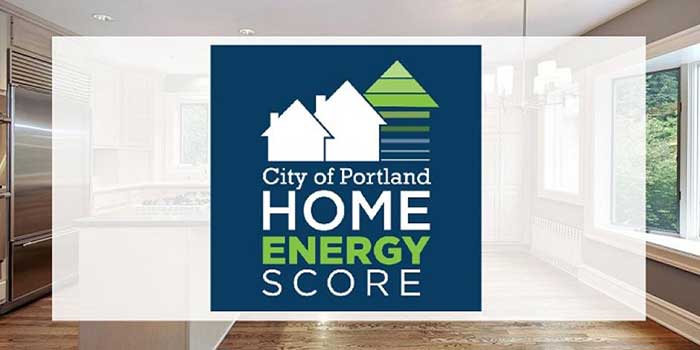 If you're a realtor here in Oregon, you've probably heard that as of January 1, 2018, the City of Portland will require all Portland homes being listed for sale to undergo a Home Energy Score (HES) assessment. This may seem like a hindrance to your work as a broker, but in reality, the new ordinance requiring the City of Portland Home Energy Scores could be a benefit to your home sales.
City of Portland Home Energy Score: Clear & Concise Information
A Home Energy Score provides clear and concise information about a home's energy efficiency. The higher the Home Energy Score, the more energy efficient a home is overall. Through a detailed HES report, buyers can learn about how much energy a home uses per year, how much renewable energy the home generates, which improvements could be made to increase energy efficiency, and what the home's HES would be after making improvements.
This type of report is an excellent tool for prospective home buyers, as it allows them to compare homes and make purchasing decisions more easily. You might think of Home Energy Score as a supplement to all of the information homebuyers can find on sites like RMLS, Homes.com, Trulia, and Zillow.
A More Simplified Home Buying Process
With all of the clear and concise information that potential home buyers will have access to with the City of Portland Home Energy Score requirement, you can expect a more simplified home buying process. Greater access to information makes for better comparison shopping, and with that comes more simplified decision making.
Potential home buyers will be more likely to close on a home when they know the "green value" of their investment and what improvements might be involved after purchase. For you, this means more streamlined home sales and possibly even more home sales as a result.
Do You Have a Home Energy Score Partner?
With this new change to the Portland housing market just around the corner, as a realtor, it's important to know who you can trust with your City of Portland Home Energy Score assessments. At Westside Drywall, we can provide your listings with a Home Energy Score assessment at just $199 — all usually in under 24 hours from the first contact. Plus, as a member of the Westside Preferred Realtor Program, you could gain access to exclusive discounts to pass on to your clients.
Need a reliable Home Energy Score assessor in Portland?  Contact Westside at ron@westsidedrywall.com
, 

call 503-620-7036 or Schedule Now to sign up for our home assessment services! Be sure to ask about our Preferred Realtor program.