Skip to Content
How Mandatory Energy Audits Could Be a Good Thing for Portland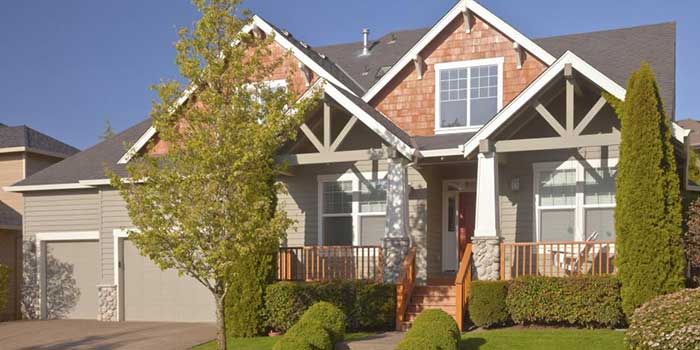 With the new ordinance requiring Portland homes to undergo a Home Energy Score assessment before going on the market, we've seen many home sellers and realtors concerned about how mandatory energy audits could affect the real estate market. Here is a look at the potential benefits that mandatory energy audits have to offer, as well as what we're doing to simplify the process of obtaining HES assessments for Portland area homes.
More Energy Audits Mean More Efficient Homes
As building science experts who regularly conduct home energy assessments, including City of Portland HES assessments, we've seen a variety of issues that can undermine home comfort and energy efficiency.
Through our in-depth assessments, we've been able to help Portland area homeowners locate the inefficiencies in their homes, such as air leaks or gaps in insulation. We've also helped homeowners in the area make their homes healthier, more comfortable, and more efficient with tailored solutions such as air sealing and insulation.
So, when the City of Portland began requiring homes to get a Home Energy Score assessment before being listed for sale, we could immediately see the potential benefits of having more Portland homes undergo an energy assessment. With more information about home energy efficiency being made available through these assessments, both home sellers and home buyers have the opportunity to conserve energy, reduce their carbon footprint, and promote a healthier environment with energy-saving home upgrades.
Westside: Simplifying HES Assessments for Portland
We understand the concerns that home sellers and realtors may have about the new legislation regarding HES assessments. The HES requirement may seem like yet another hoop to jump through in the home selling process.
At Westside, our mission is to simplify the process of obtaining a Home Energy Score assessment with convenient scheduling and quick, reliable assessments. You can now schedule your HES assessment online via our online booking system, and when you book with us, you'll receive your Home Energy Score report within 24 hours of your assessment. Plus, our Home Energy Score assessment is just $199.
Learn More About Your Home with an Energy Audit
Even if you aren't planning to sell your home or don't live within the City of Portland, scheduling an energy audit can offer a number of benefits. Through an energy audit, you'll receive valuable information about your home's overall efficiency, along with a list of recommended upgrades to improve home comfort and efficiency. When you make any or all of these recommended upgrades, you could see reduced home energy consumption, lower energy bills, more consistent indoor temperatures, better indoor air quality, and so much more.
Need to schedule a HES assessment, or want to see what an energy assessment will do for your home? Email us at ron@westsidedrywall.com or call 503-620-7036 today to talk to Portland's Home Energy Score experts!