Skip to Content
HES Scores in Other Cities & States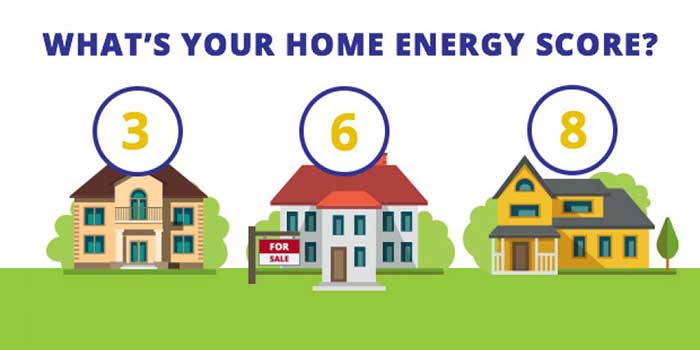 Here in the city of Portland, realtors and home sellers are gearing up for a major change in the housing market, where all Portland homes will need to undergo a City of Portland Home Energy Score (HES) assessment prior to listing starting January 1, 2018.
The requirement may be new to the Portland area, but did you know that some areas around the country have already implemented similar measures? More and more HES programs are being put in place to give prospective home buyers more information about the energy efficiency of homes they are considering purchasing. To date, more than 75,000 Home Energy Score assessments have been performed nationwide!
Austin's ECAD Ordinance
The Energy Conservation Audit and Disclosure (ECAD) Ordinance has been in effect in Austin, Texas, since June 1, 2009. Under the ordinance, Austin area homeowners with a home that is 10 years or older must disclose a home energy audit before selling their home. Audits must be completed by a certified ECAD Energy Professional, who assesses the home's HVAC system, air leakage levels, windows, and attic insulation. Homeowners may use their ECAD audit results to make energy efficiency improvements that boost home value, but they are not required to. The ECAD audit is a great tool for helping homeowners prepare their homes for the market, and it can also advertise existing energy efficiency upgrades in a home being listed for sale.
Berkeley's Building Energy Savings Ordinance
In Berkeley, California, energy assessments have been required by the Building Energy Savings Ordinance (BESO) since March 2015. Under the ordinance, all homes and whole buildings under 25,000 square feet must complete and report a comprehensive energy assessment prior to sale. The assessment includes a Home Energy Score, a water saving fixture check, and a safety checklist. As with the ordinance here in Portland, any energy efficiency improvements recommended by the energy assessor are voluntary but encouraged. The cost of a BESO assessment in Berkeley is $100, plus $0.10 per square foot, with a maximum of $400; so, a 1,500 square foot home would cost $250 per assessment.
Vermont's Home Energy Profile
While no energy assessment ordinances have been passed in Vermont, the Vermont Home Energy Label Working Group has spent the last few years developing a home energy label that provides meaningful information to home buyers, sellers, and owners about a home's overall energy usage. As of June 2016, Vermonters can have a certified assessor inspect their home and create a Vermont Home Energy Profile, which includes details about estimated annual energy usage, estimated annual costs, Home Energy Score, and the estimated Home Energy Score with improvements. The Profile is a great tool for home sellers who want to communicate their home's energy efficiency to buyers — and for buyers who want to better understand a home's energy features and monthly energy costs.
A HES Study in New Jersey
Between May 2014 and October 2015, New Jersey Natural Gas (NJNG) and the Department of Energy conducted a study to see how Home Energy Score reports might encourage homeowners to make energy efficiency upgrades to their homes. In the study, NJNG assessors performed energy assessments on over 5,000 homes but presented HES reports to only about half of the participants. The study found that homeowners who received a HES report were about 16% more likely to sign a release form allowing energy efficiency contractors to follow up with them after the report; however, these homeowners were not necessarily more likely to follow through with making the recommended improvements in the HES report. The authors of the study emphasized that the Home Energy Score remains a valuable tool for helping homeowners understand the importance of investing in energy efficiency.
At Westside Drywall, we take pride in helping Portland area homeowners understand the benefits that can come from making home energy efficiency improvements. If you'd like to see how to improve your home's energy efficiency, or if you are planning to sell your home in Portland soon, contact us to have us conduct a City of Portland Home Energy Score Assessment on your home!
Are you a realtor or home seller in Portland in need of a Home Energy Score? Contact us to schedule your assessment!